A concise to-do list for members here, to use Ubuntu Synergy and learn the Art of Living Freely! It's point and click easy, with direct links to everything you need to succeed with these initiatives.
.
Work your way through the sections below. Once fully completed, we will extend your membership of ALL related initiatives, for a further THREE months. That will enable you to generate steady, residual revenue.

.
The following content is only visible to registered users!
Please read this important message!
Timeout!
,  let's have a look how you did in section 1) above.
Assuming you have submitted a listing, we are now reviewing it.
Once approved, you will get a notification, and the rest of the worksheet will be visible.
Putting on the brakes here, is also to save you time and effort. If section 1) is not done correctly, then we can get that sorted now. The remaining sections will then be easy.
If you speed ahead and do all 45 sections incorrectly, and then have to rectify all 45, you will NOT be happy, and we'll be overworked, correcting the same mistakes X 45.
I'm sure you will agree with this temporary timeout. Thanks for your understanding.
We'll be in touch shortly !
"Shoot for the moon. If you miss, you will be amongst the stars anyway!"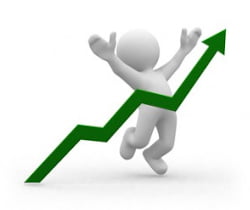 We provide you with the platform to launch your rocket. I'll also give you the extra fuel to reach the stars. Once you get started and make a commitment in yourself, I will invest time and effort into mentoring you professionally. Simply complete the action worksheet, and we will extend your membership in ALL the initiatives, by three months. That's worth over £2700, in exchange for just £20. Ultimately you can expect to EARN more than that, every month. Here's my résumé. Google my name, and note how I blanket the first 10+ pages, with revenue generating links. We can do the same for you, if you take the time, and make the effort to complete this worksheet.
.
.